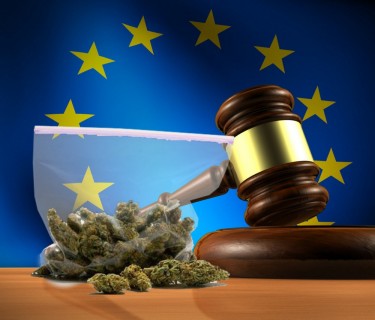 It will be very hard to truly talk about the immense growth of the cannabis industry without mentioning the role of the law firms in the industry. The effect of law firms is even more important in the European cannabis industry where policies depend on each member state of the EU. The European cannabis industry is set up in a way that allows member states to establish and enforce their policies. In order to avoid falling into troubled waters; when it comes to the different policies in these member states, most cannabis industry stakeholders rely on law firms for professional advice.
There are quite a number of good law firms that function in the European cannabis industry. They help ensure cannabis companies steer clear of troubled waters with the law. They also help broker deals, contracts, and issues about product safety. The importance of these firms to the survival and growth of the industry cannot be overemphasized; which is why we'll be taking a closer look at the best law firms in Europe. Read on to find out the top 10 law firms in the European cannabis industry.
Dentons
Dentons is a well-renowned and international law firm of huge repute in the cannabis industry. They have been intertwined with cannabis businesses for a while now and they have made a name for themselves. The firm helps in securing cross-border IP licensing, dealing with compliance issues, cooperation agreements and s much more. Peter Homberg seats as the head of the European sector of the Dentons where he interfaces with small, medium, and large-scale corporations of the cannabis industry.
SKW Schwarz
SKW Schwarz is a top law firm that is domiciled in Germany. The firm has over 130 lawyers that operate between five office locations in Germany. The firm also has other partner firms across the globe that help in mitigating legal issues around the cannabis industry such as legislation, licensing, consumer protection, and IP-related legal rights. SKW Schwarz has a medical cannabis subgroup where Margret Knitter seats as the head. She is also the head of the firm's IP practice. She is well versed when it comes to IP-related issues. She operates with different cannabis companies on issues such as advertisement law, competition law, intellectual property, and cooperation agreements.
DLA Piper
DLA Piper is another example of a multinational firm that made this list of best law firms in the European cannabis industry. The firm is actively operating in over 40 countries and regions over the world which includes Europe, Africa, Middle East, and the Asia-Pacific region. The firm has a life science sector under which exists a dedicated global cannabis arm. Deals involving DLA Piper and cannabis businesses over the years have accrued up to approximately €6.77 million. Dylan Kennett is one of the Senior Associates in the London Corporate department of DLA Piper. He plays a huge role in interfacing with cannabis companies on global regulatory frameworks and cross-border M&A.
Mackrell Solicitors
Mackrell Solicitors is a multinational law firm with a strong presence in different countries. The law firm has an international association called Mackrell International through which it interacts with other cannabis companies in the European cannabis industry. The joint Head of Litigation and Dispute Resolution at Mackrell Solicitors at the firm's London office is Nigel Rowley. He also doubles as a Managing Partner where he provides advice to cannabis companies on different forms of litigation matters. Rowley also engages cannabis companies regarding national and multi-jurisdictional litigation, cross-border IP licensing, and more.
Ince
Ince is an international law firm that plays a huge role in the European cannabis industry. The firm has over 100 partners worldwide and its reach stretches from the Middle East, Asia, and Africa. The activity of the firm in the European cannabis industry has been well-established over the years with numerous cannabis companies operating under them. Robert Jappie is a partner at Ince where he led the UK's first cannabis law department in 2018. He is an expert concerning cannabis law and regulation and as an established name in the industry, he has advised different companies on different sorts of legal matters.
CaiadoGuerreiro
CaiadoGuerrerio is a special law firm operating in numerous jurisdictions which also includes cannabis law in the European cannabis industry. The headquarters of the legal firm is domiciled in Portugal where they have partnered with different types of firms in the cannabis industry. CaiadoGuerrerio through a unique network of lawyers has helped cannabis businesses on legal matters such as product safety, compliance issues, and IP-related rights. The head of the life sciences group of CaiadoGuerrerio where the cannabis arm is domiciled is Ricardo Costa Macedo. From his position as head, he has dealt with matters concerning the intellectual property as it pertains to the cannabis industry.
KFN+
KFN+ Law Office is a law firm based in Germany where they offer numerous legal services for cannabis companies in Germany and beyond. Over the years, KFN+ has gained vast experience in the cannabis industry with respect to licensing, compliance issues, consumer protection, cooperation agreements, and so on. Kai-Friedrich Niermann is the head of the firm and he is a corporate lawyer that has been operational in the cannabis world for over 15 years. He is well-versed in matters about CBD products and the cannabis market which makes him well equipped to educate and guide firms around the framework of the cannabis industry.
Casa Paraula
Casa Paraula is a Spanish law firm that helps cannabis companies in Spain and other countries on a variety of legal matters. Casa Paraula helps different cannabis companies in different legal matters which include licensing issues, compliance issues, consumer protection, cooperation agreements, criminal proceedings, and more. One particular area where Casa Paraula is very effective is in the area of Criminal and Administrative Law which is where Oriol Casals, the founder specializes in. Casals is also an expert on anything involving the CBD sector which has helped the firm offer legal services to different companies across Europe.
Kingsley Napley LLP
Kingsley Napley LLP is a special law firm that boasts of a strong clientele and workforce. The firm has top lawyers in different fields to bring about a synergistic workflow within the firm. This has enabled the firm to hold top clients in various industries including the cannabis industry. Kingsley Napley LLP helps cannabis companies to deal with cooperation agreements, licensing issues, compliance issues, contracts, product safety, and more. Shannett Thompson, a partner at Kingsley Napley LLP helps cannabis companies by providing professional advice on legislation, regulatory proceedings, contracts, and more.
Bird & Bird
Bird & Bird is a dynamic law firm with a special goal of reaching out to organizations over the world to help. The firm boasts of over 29 offices across Europe, North America, Middle East, and the Asia-Pacific region. Dr. Niels Lutzhöft has the privilege of being a partner at Bird & Bird's office in Germany. He deals with clients in the life sciences sector and media and communications where he has had the opportunity of working with numerous cannabis companies. His areas of expertise include licensing, contracts, regulatory issues, cooperation agreements, and more.
Need a cannabis lawyer in North America or Europe, check out map of marijuana lawyers, click here!
LAWYERS IN MARIJUANA, READ MORE…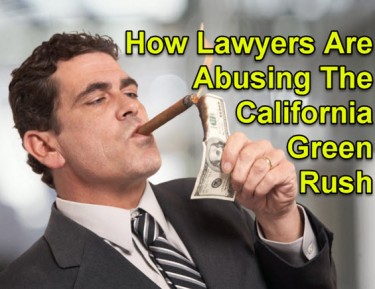 HOW LAWYERS IN CALIFORNIA ARE ABUSING CANNABIS BUSINESSES!
OR..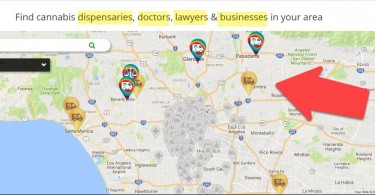 HOW TO FIND A MARIJUANA LAWYER IN YOUR AREA, CLICK HERE!