CBD for Ingrown Toenails & Hangnails
We've all had the displeasure of experiencing pain when it comes to our bodies and beauty, right? Have you ever tried CBD for Ingrown Toenails & Hangnails?
If you've ever had an ingrown toenail you'll agree with me that even a warm gentle breeze hurts if your toes are exposed.
The inflammation, extreme pain and ugly-looking situation just does not feel good, right?
And don't even get me started on hangnails!
Every time Winter rolls around in Canada, I seem to accumulate more and more of those pesky things, and when I try to remove them I only end up in more pain.
There May Be a Solution!
It could be as simple as using CBD on infected areas – but more about that in a minute.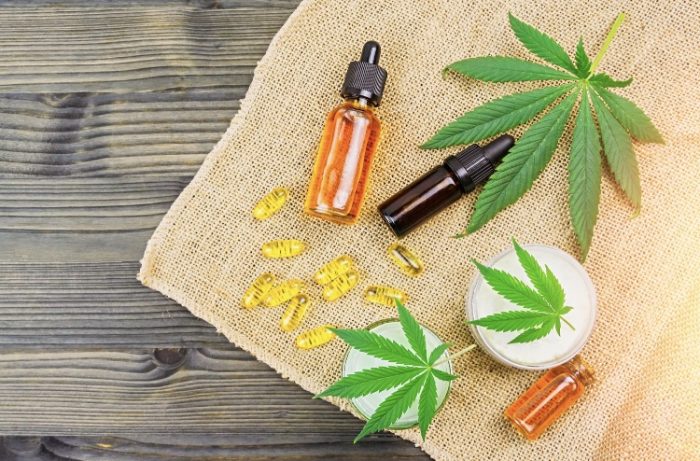 What Causes Ingrown Toenails?
They usually occur when something causes the edge of a toenail to grow into the skin next to the nail.
This could be from tight shoes, a bad pedicure, or you accidentally cut your toe nails on an angle or too short.
Any toe can develop an ingrown toenail, but the big toe is more likely to develop them.
Not sure if you have an ingrown toenail? Here's how to tell:
The nail grows into the skin and causes mild pain and inflammation
Next, the toe has grown new skin which becomes inflamed and sore. The tissue begins to produce pus and the pain becomes worse.
Then, the skin around the toenail is inflamed and creates/secretes pus.
How Can you Help Heal Ingrown Toenails?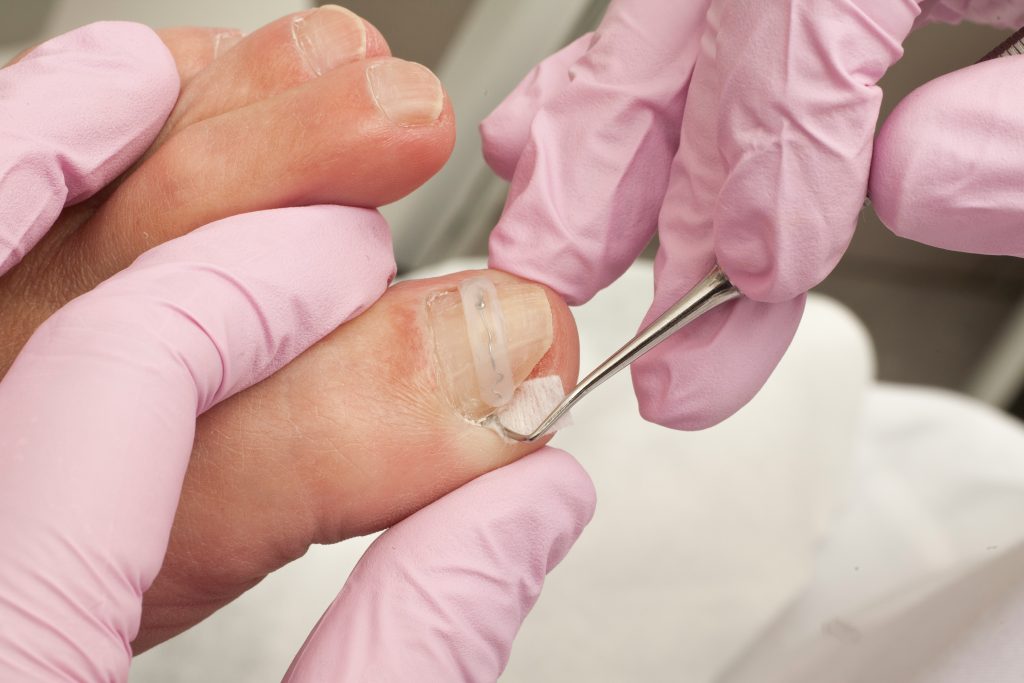 Soak your toes in a basin or footbath 3-4 times per week or more, with Epsom salt.
Do not cut your toenails, but rather file them instead with a glass nail file.
Pat your feet dry ( rubbing will cause more irritation) and apply CBD oil directly to the infected or sore area every day until you notice a difference.
If you use nail polish, or go to a salon, try to get natural and 5-free polish which is better for your skin and nails all around.
We suggest: if it gets worse, please make sure you see a specialist asap.
What Causes Hangnails?
Hangnails are apparently very common and can be caused by several things.
Many people experience hangnails when their skin is dry during the colder days of winter (ahem.. Canada!) or with repeated hand washing, as this causes irritation around the nailbed and fingernail area.
How Can you Help Heal Hangnails?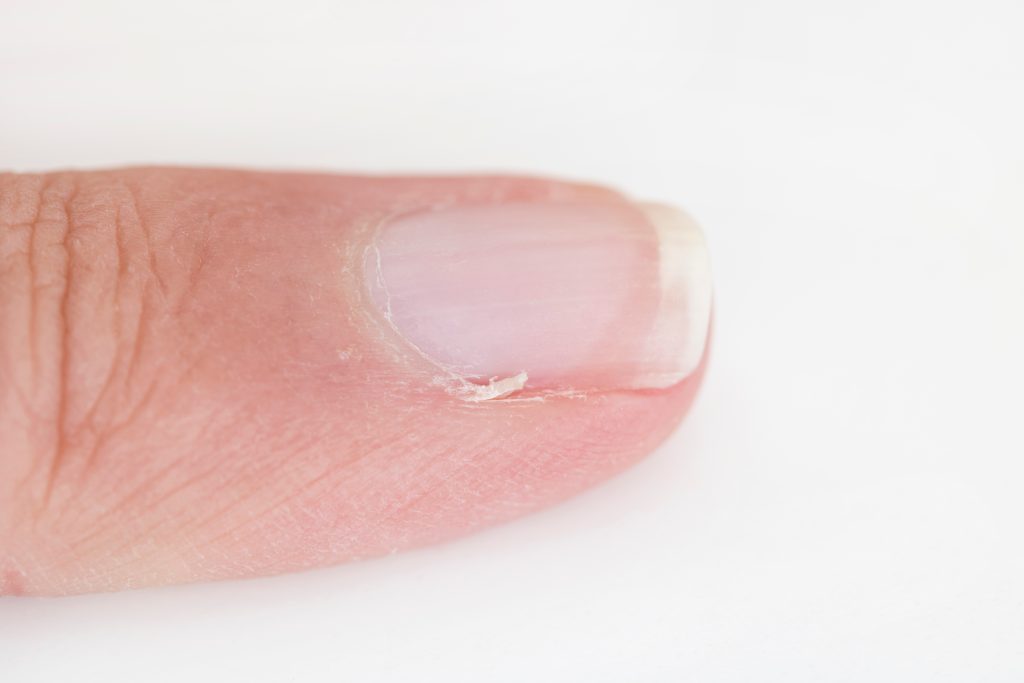 Soak your finger with the hangnail in warm water once or twice a day for 20 minutes.
After you've soaked your finger or fingers, gentle use a nail cutter to cut off the hangnail.
Rub CBD oil or CBD cream on your fingernail areas morning and night to moisturize and minimize inflammation.
Repeat often during Winter!
We suggest: if it gets worse, please make sure you see a specialist asap.
What are The Benefits of CBD?
Cannabis may be able to help with the following ailments: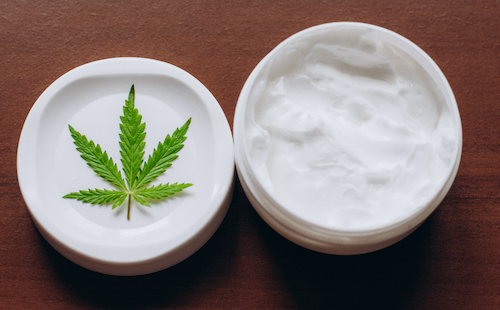 Studies and Research on CBD Show Positive Results
While more conclusive research needs to be done, there are so many great and positive results from clinical studies on CBD.
If you're interested in learning and reading more about the benefits of CBD with scientific proof, you can read more here.
Cannabis is Great For Your Skin!
For fantastic DIY beauty recipes using CBD Oil, check out the trending latest and greatest here.