Cannabis ordinances brewing
Posted by Rich Schwartzman on January 14th, 2021
Chadds Ford Township Planning Commission members are likely to start considering ordinances regarding marijuana businesses in 2021. The subject came up in general conversation following the reorganization portion of the commission's Jan. 13 meeting.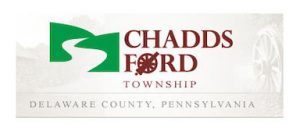 Commission member Timotha Trigg said he wanted the commission to begin work on an ordinance — or a series of rules — that would cover medical marijuana dispensaries, recreational sales, and grow sites. She said neighboring townships have already done that, and she wants Chadds Ford to have ordinances in place.
Commission Chairman Craig Huffman agrees that discussions on such ordinance should be on the agenda every month.
"We need to be forward-looking on what might be coming next," he said.
Pennsylvania's Municipalities Planning Code requires that all municipalities need to have statutes to accommodate all legal businesses. With medical marijuana legal, the township must account for that to control where they may locate. And with the governor and lieutenant governor being strong proponents of recreational adult use, consideration needs to be given to that as well.
During the reorganization part of the meeting, Huffman was elected chairman for another year, and Valerie Hoxter was elected vice-chairman. Mike Schneider, of Pennoni Engineering, Mike Maddren, and Tom Comitta were reappointed as commission engineer, solicitor, and planning consultant. All three hold those same positions with the township Board of Supervisors. Commissioners also appointed Jonathan Sharp as commission secretary.





(No Ratings Yet)


Loading…

About Rich Schwartzman
Rich Schwartzman has been reporting on events in the greater Chadds Ford area since September 2001 when he became the founding editor of The Chadds Ford Post. In April 2009 he became managing editor of ChaddsFordLive. He is also an award-winning photographer.
Comments
comments