6 Eye-Opening Ways Cannabis Benefits Your Skin
There's no denying that Cannabis is having a major moment. Check out 6 Eye-Opening Ways Cannabis Benefits Your Skin.
Thanks to widespread use in the medical and wellness industries, Cannabis is now a growing trend in the beauty world — and it's about time.
The need for more natural, sustainable skin care is becoming more than a trend.
Skin-care products are now advertising that they are infused with weed, and the benefits for your wellness are literally endless.
We've seen these beauty products trending hard over the last few years:
Argan oil
Charcoal masks and soaps
Gold facial masks
Clay masks
Facial rollers
Coconut Oil
Oil Pulling
Charcoal toothpaste
But nothing has risen faster than Cannabis-infused topicals like oils, shampoos, conditioners, balms, creams, salves, and lotions – Oh MY!
The type of Cannabis used in most skincare products uses non-psychoactive CBD (cannabidiol).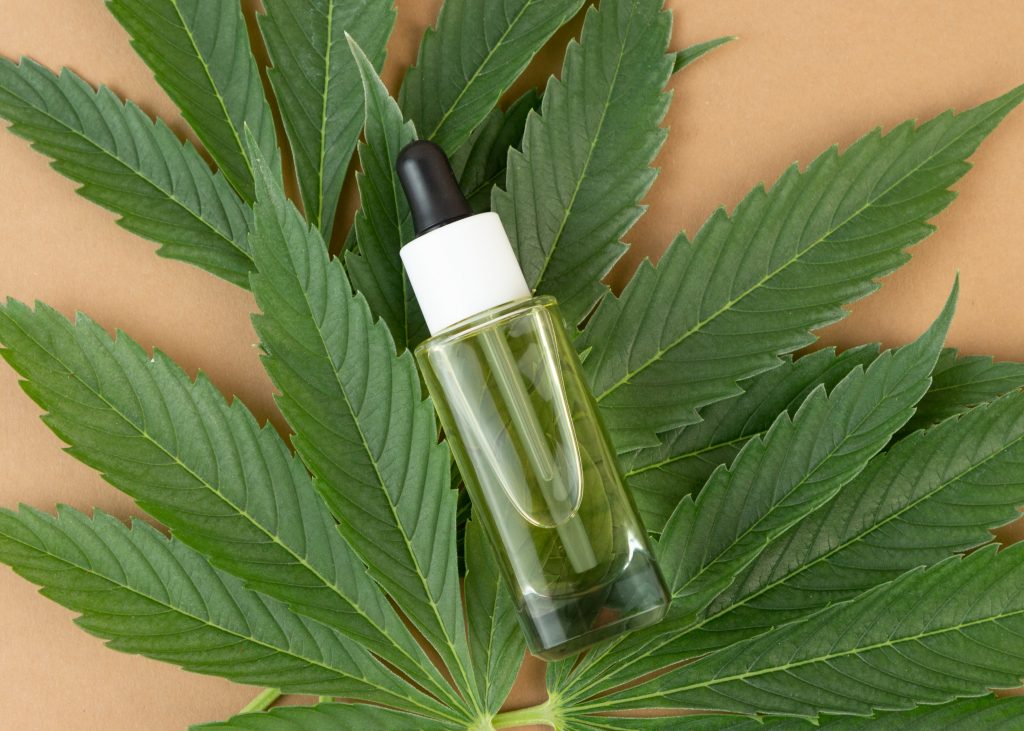 It is 100% a misconception that you'll get high from CBD.
THC is the psychoactive compound in marijuana, and even if it does contain trace amounts of THC, cannabis infusions act on a peripheral basis and do not enter the bloodstream.
So you can go right ahead and use CBD skin products with zero psychoactive effects on your body or the risks of failing a drug test too. (in case you were worried about that, wink wink)
1.Cannabis Can Help with Skin Irritation
Cannabis, when applied, topically, may help with localized pain relief while reducing swelling too.
Ever been bitten by a mosquito? Topical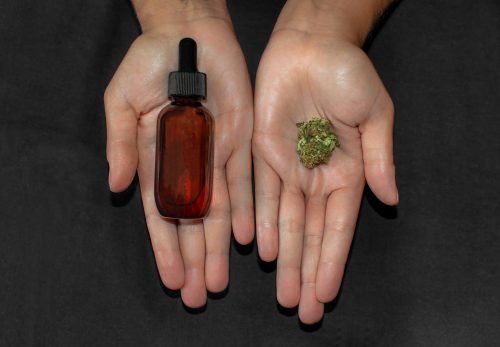 Cannabis may help with bug bites, scratches, and other skin abrasions.
2. Did You Know This About Cannabis?
Applying CBD topically could relax, and soothe skin and can be used to treat rashes, dry skin, and more serious skin conditions like atopic dermatitis (AD).
What's more, is that the high concentration of polyunsaturated fatty acids present in cannabis can help to relieve the itching and inflammation associated with eczema.
According to research from the National Eczema Association (NEA), cannabinoids bind to receptors in the skin that could help to reduce the symptoms and appearance of AD!
3. Cannabis May Alleviate Symptoms of Psoriasis
Psoriasis is a skin disease that gives you itchy, painful and dry patches on your skin.
According to this study, cannabinoids in cannabis were found to decrease the buildup of dead skin cells – a direct cause of psoriasis.
4. Cannabis Helps With Skin Aging
Ladies and gents, if you're getting up there in age like me, you'll try anything to recapture your beautiful youth, right?
Cannabis, when applied topically, has been found to slow the skin aging process!! This couldn't be more exciting.
Another study revealed that the CBD found in cannabis is a more potent antioxidant than vitamin C or E.
Do you know what helps with fine lines and wrinkles? Vitamin C and E.
CBD also neutralizes free radicals and keeps them from damaging the collagen and elastin in your skin which means tight, young skin people!
5. Cannabis May Help Combat Acne
Cannabis is loaded with essential fatty acids that provide nourishing hydration that is often lacking when you have acne.
Its antibacterial properties may be able to help treat the bacterial infections on the skin which is a major contributor to acne.
Cannabis skin care products are non-comedogenic, meaning it is very unlikely that it will clog pores.
CBD has been to shown to have anti-inflammatory properties, and rich in antioxidants.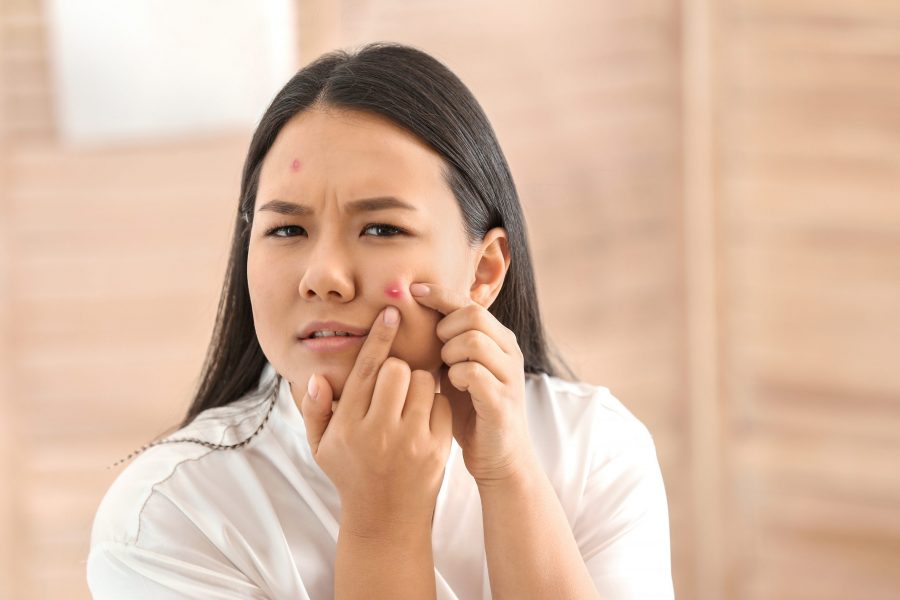 6. CBD May Combat Oily Skin
More studies have shown that CBD cannabidiol inhibited and helped regulate lipid production, helping to combat excessively oily skin.
Lastly, this study showed that cannabinoids in cannabis can improve the appearance of acne because they are natural anti-inflammatories.
So just in case you haven't figured it out yet:
Cannabis is Great For Your Skin!
For fantastic DIY beauty recipes using CBD Oil, check out the trending latest and greatest here.