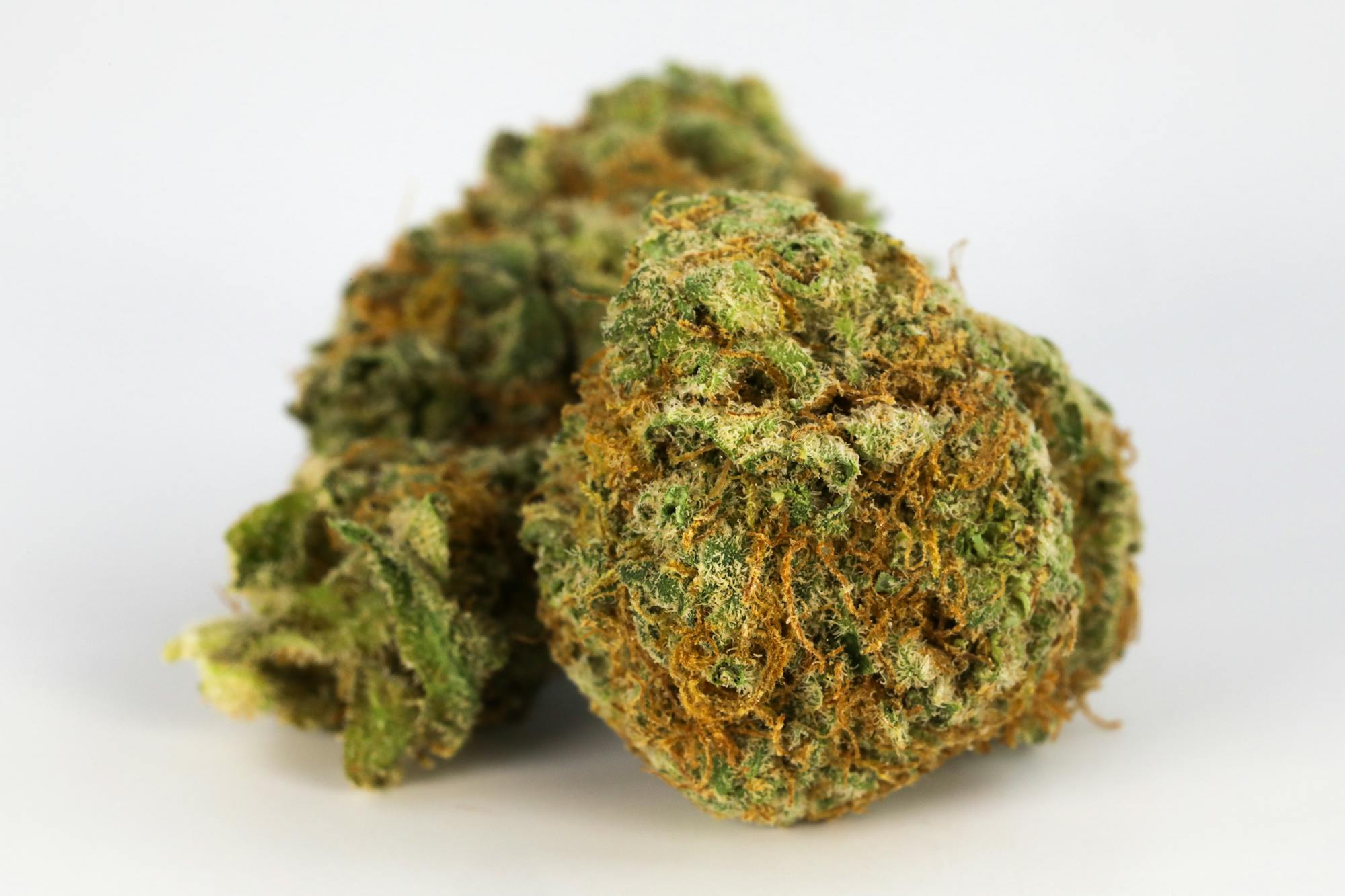 The 707 Headband strain is a Californian Hybrid with a mysterious origin. While sleepy, this strain is famous for its cerebral and clear-headed experience. Head-centered, the 707 Headband marijuana strain produces a thoughtful and euphoric high. Many find that this strain produces an odd yet pleasant sense of pressure around the head and behind the eyes.
707 Headband Experience
Some of this strain's most memorable effects occur quickly after the first taste. This unique flower creates a pleasant pressured sensation around the eyes and across to the ears. In a way, it sort of feels like wearing a headband.
Though this strain is cerebral in nature, the headband-like effects of this bud make it a sleepy sort of flower. Best saved for the late afternoon and evening, the mind-warping effects of this strain can make it difficult to focus.
The name "Headband" may stem from the herb's effects, but the "707" is a shout out to the San Francisco Bay and Northern California. This cannabis strain was first popularized in the region and has since become a fairly popular strain along the West Coast and in Chicago.
Marijuana fans can enjoy this strain in a number of different ways, including;
707 Headband Oil Pens may be available from select brands, depending on region.

707 Headband shatter, 707 Headband wax, and other 707 Headband concentrates are also available from a number of retailers.
Traits of 707 Headband and 707 Headband Seeds
The exact genetics of this herb are a mystery. The best guess is that this drowsy flower is a mixture of Sour Diesel, OG Kush, and Master Kush.
Another strain simply called "Headband" was created by DNA genetics to resemble the 707 variety. However, the more recent variation does not contain the exact genetics of this, as the original lineage has been lost. Headband seeds are available from DNA Genetics.
Though this strain has a Hybrid heritage, the effects of this strain are slightly Indica-dominant. The hypnotic effects of this flower are evident from the first inhale, as an intoxicating skunky diesel scent fills the nose.
This marijuana strain does feature an upbeat and euphoric head high, but the overall experience is more laid back and mild than clear-headed and racy. The THC levels in this weed can get quite high, up to 24%.
707 Headband leaves express a Hybrid structure, with leaves leaning toward the broad-side. Buds tend to feature lime green coloration, though some of the foliage on this plant can develop purple coloration in cold weather.
Medical Benefits of 707 Headband
This sleepy strain can be just what certain medical marijuana patients are looking for thanks to its range of therapeutic properties.
Medical cannabis patients often enjoy the 707 Headband strain for migraines, relief from inflammatory conditions, and mild to moderate pain relief.
Those with mental health conditions like depression and anxiety tend to appreciate the slightly sedative, but upbeat nature of this cannabis strain.

707 Headband is also known to increase appetite, making this flower useful to those with eating disorders and those who struggle to maintain appetite.